Note – This STIS program will start from April 2023 students can go on exchange any month up to June 2024 )

( for Age 15-19 years )
Rotary Youth Exchange of India has come out with a unique initiative and concept of short term inter-state youth exchange program (STIS) wherein students will get an opportunity to stay with a Rotary family in another State of India. This will create positive change by empowering the youth. Living with an unknown family ( but rotary screened family) is a powerful way to explore yourself.
The short term Inter-State Youth Exchange (STIS)
Each Indian state is unique and different in terms of its tradition, culture, religion, language, customs, festivals, etc. In STIS going from one state to another is a great opportunity for students to learn new traditions, new language, discover different cultures and customs etc.
Due to India's geographical diversity, one can find sea, beaches, deserts, forests, mountains in the same country. It is like a whole world inside India. STIS exchange is a great opportunity for students to visit new states and learn about geographical diversity.
It will make long lasting friends between different states.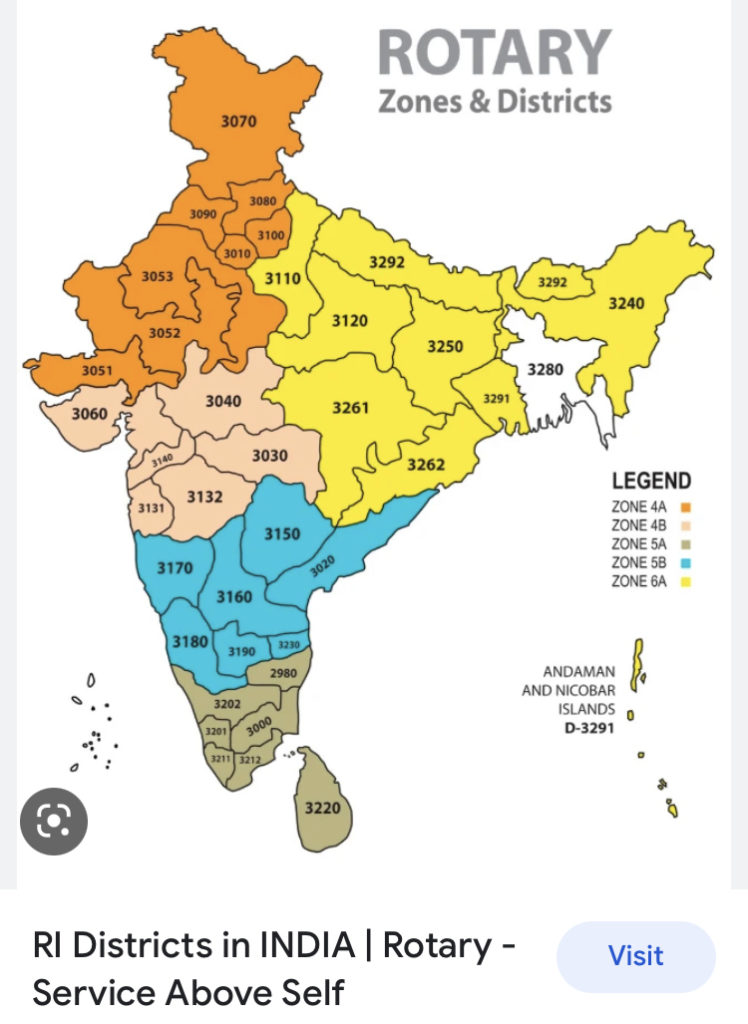 General terms and abbreviations
STIS – Short Term Inter state exchange program.
OUTBOUND – The student going for exchange program
INBOUND – The student coming for exchange program from other districts
HOST FAMILY – the family where the inbound student stays at the time of exchange
HOST CLUB – the club who hosts inbounds
SPONSORING CLUB – the club who is sending outbound for exchange .
Who can participate?
All interested students, no matter they belong to which caste, colour, gender, creed, who meet the following basic requirements will be given the opportunity to apply to the program.
Eligibility criteria:
The STIS program is open to all Rotarians and non-Rotarians families.
At the time of travel the student must be between 15-19 years of age.
Urban/Rural students can participate.
Ready to host counterpart student of same host club / district/ state, where the student will be selected for exchange.
All financial obligations are to be completed before state allocation.
Travel preparations: Insurance, medical check-up, and trip tickets.
Local rotary club and rotary district must sponsor the student and approve the host family for counterpart incoming student.
Additional requirements:
Adaptability to change to surroundings and host families in another state.
Openness to participate in another state's cultural activities and customs.
Enthusiasm for sharing perspectives and culture of their home state with members of another state.
Ability to positively represent Rotary as an ambassador for peace and understanding.
How long do exchanges last?
STIS exchanges stay last for 2 to 8 weeks or from an half month to 2 months. Schooling is not mandatory, but short courses can be attended in another state where students live with Rotary certified host families in another state.
What are you expected to do in this exchange?
Rotary's expectations:
Students are expected to prioritize Rotary program, such as club or district meetings, above other extracurricular and host family activities in another state.
They will be asked to give speeches at Rotary events detailing their exchange experiences.
Abide by Rotary International and rotary district- and rotary clubs particular rules.
Host family's expectations:
Students are expected to learn and follow the family's rules in host family.
They are expected to follow the local customs in the exchange district in another state.
Follow the rules and regulations established by the host family in another state in:
Normal household routines including mealtimes and bedtimes.
Local transportation
Religious practices
Inviting friends' home
Phone and computer use
What are the benefits to STIS exchange students?
Students reap many rewards from an inter-state exchange experience. They get exposed to a different environment, learn to adjust with new things and learn from each other. This greatly improves their Self Confidence. Students get many opportunities to present themselves, family, city, state. Their vision gets expanded and they get mature. They will live with Rotary certified family and they have proper protection too.
They will get an opportunity to serve as an ambassador for their state and community
Making lifelong friends with people belonging to another state.
They will learn the culture, customs, traditions, and language of another state.
Returning home with a greater sense of the society and a deeper understanding of themselves and their culture.
Assuming leadership roles shaped by lessons from an amazing experience in another state.
Building memories from another state that will be with them forever
What are the responsibilities of sending parents?
Parents should provide their complete support to students.
They should mentally prepare their child to adjust according to the culture and customs of another state.
Upon acceptance by a Rotary Club in another state, the student and his/her parents should begin communicating with them and the host family as soon as possible.
What are the responsibilities of host parents?

Treat inbound student as your own child.
You need to be responsible for safety and well-being of the inbound student.
Take the student with you for Rotary meetings, service projects, family get together and picnics.
Encourage inbound student to learn local language and culture.
Preferably do not discuss about Political / Religious issues
What are the costs?
A unique feature of STIS is its cost-effectiveness. Typically, participants and their parents cover the following expenses:
A non-refundable application fees as mentioned on the website.
The cost of to and fro transportation by sending parents. This will vary as per the state allotted.
Health & Medical, vaccination, insurance as per host district is mandatory. The cost is to be borne by the sending parents.
Accommodation/Home food in another state is provided by the host parents in that state.
Local sightseeing tour expenses in another state is to be borne by sending parents.
Clothing and other necessities.
Pocket money expenses is borne by sending parents.
Emergency funds for unpredicted expenses.
Short courses fees if any will be borne by host family.
Sending Family will host exchange student anytime during the same period or in span of +/- One year with mutual decisions.
Orientation /Training free of cost by rotary.
How it works?
Fill an online form and give 3 choices of states.( If available )
The sponsoring Club and district will give the approval.
Host District will screen to allot the host families.
Sponsoring district and club confirm the STIS exchange.
Sponsoring district will give orientation to student and parents.
Sponsoring district monitor bon voyage, travel, insurance, gifts and formalities.
Welcome inbound, orientation, execution of inbound action plan by host district.
The students will receive a participation certificate from host district.
How can I apply?
Interested candidate is expected to submit application on web portal www.ryeindia.org
Before starting applying you must know your district number and connected rotary club which will be your sponsoring club. Also make your 3 videos
1. Yourself
Sample videos 
Yourself 
2. Your family
Your home
Candidate need to indicate the preferred 3 States ( within available states for exchanges ) in India.
Fill up and submit application with online link APPLY (Student)
You can see your information on dashboard of websute, after Rotary district and club approved your form .
You will be informed when your state and host family is allotted. Then immediately you can contact your host club and host family to make travel plans suitable for both outgoing student ( outbound) and incoming student ( inbound )
Pay the fees of RS. 1000 as per districts direction. ( You will be informed )